We make it easy to get instant pricing and purchase your metal at the click of a button. Track your order progress, get notified when it ships, and follow your shipment online until it's delivered. It's that easy!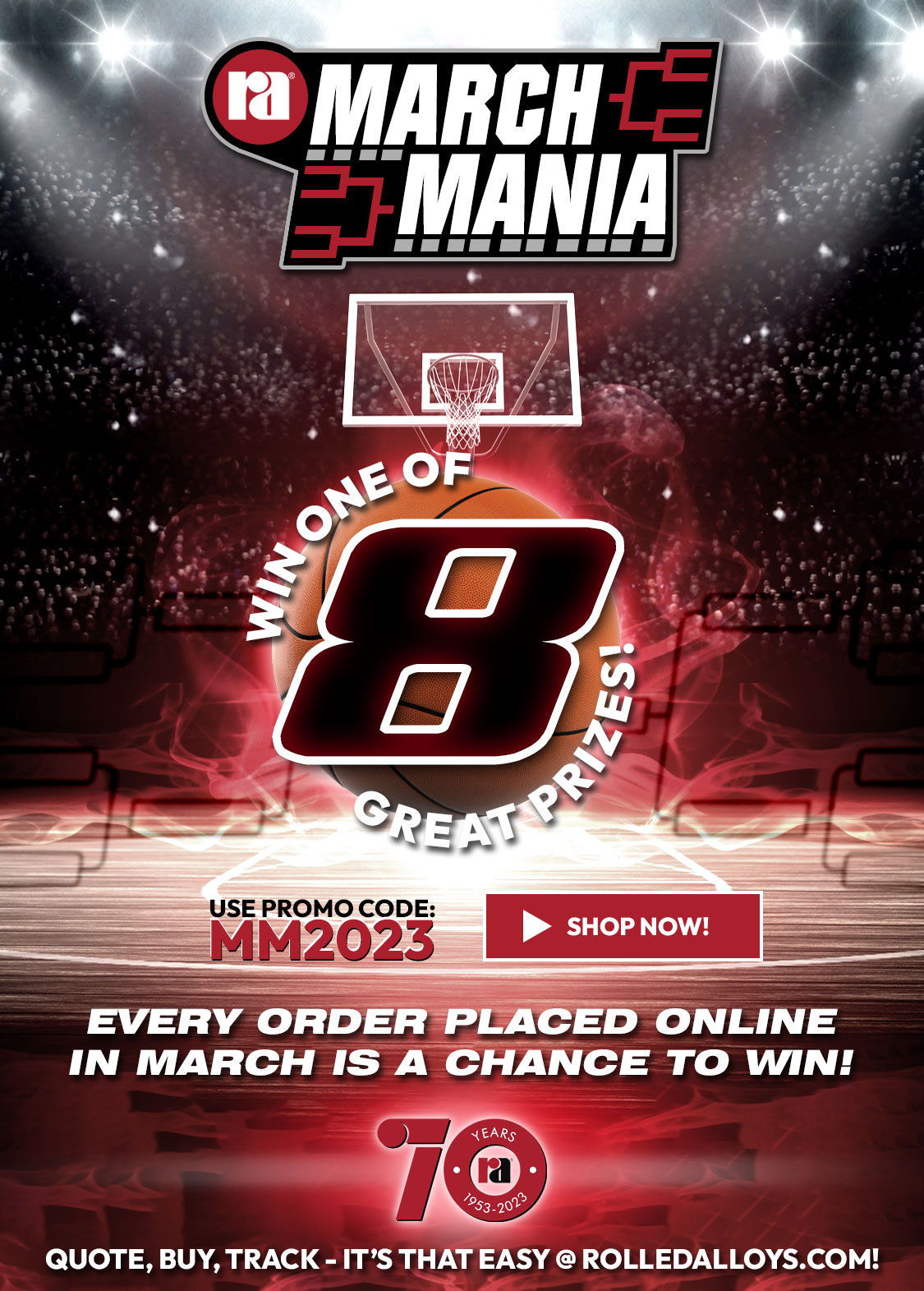 Every order made online in March is a chance to win 1 of 8 great prizes!
Read More »
PRODEC® 316/316L is an improved version of standard 316L for improved machinability and outstanding uniformity. PRODEC® 316/316L offers faster machining speeds, longer tool life, improved part quality and lower total cost of machined parts. PRODEC® 316/L provides improved resistance to pitting and crevice corrosion in environments containing chlorides and other halides.
Although improvements in machinability in the past have been associated with reduced corrosion resistance, PRODEC® 316/316L has shown corrosion resistance within the range typically expected of 316L stainless steel. It is common for PRODEC® 316/316L to be dual certified as PRODEC® 316L and PRODEC® 316 because the material meets both the lower carbon limit of 316L and the slightly higher strength of 316.
PRODEC® 316/316L is readily welded by a full range of conventional welding procedures except oxyacetylene. AWS E316L/ER316L and other low carbon filler metals with molybdenum content higher than that of the base metal should be used with PRODEC® 316/316L stainless steel.
Features
Specifications
Common Trade Names
Applications
Literature
Features
Extended tooling life
Reduce machining cost
Specifications
Common Trade Names
Applications
Literature