We make it easy to get instant pricing and purchase your metal at the click of a button. Track your order progress, get notified when it ships, and follow your shipment online until it's delivered. It's that easy!
Type 303 is a non-magnetic stainless steel, which is not hardenable by heat treatment. It is the free machining modification of the basic 18% chromium – 8% nickel stainless steel.
303 has good resistance to oxidation at temperatures up to 1700°F.  In extreme oxidizing atmospheres, irregular scaling may be encountered, particularly above 1400°F.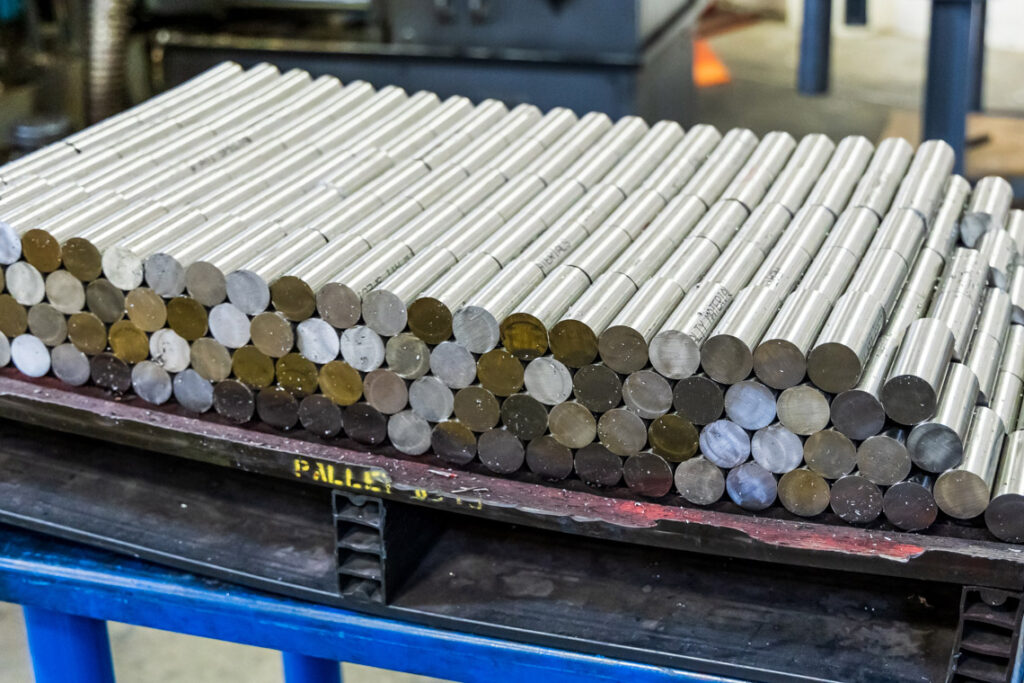 Features
Specifications
Common Trade Names
Applications
Literature
Features
Melted and processed to maximize machinability
Improved machinability over 304/304L and 316/316L
Specifications
Common Trade Names
Applications
Literature